25. March 2022
Without them, nothing works: the impartial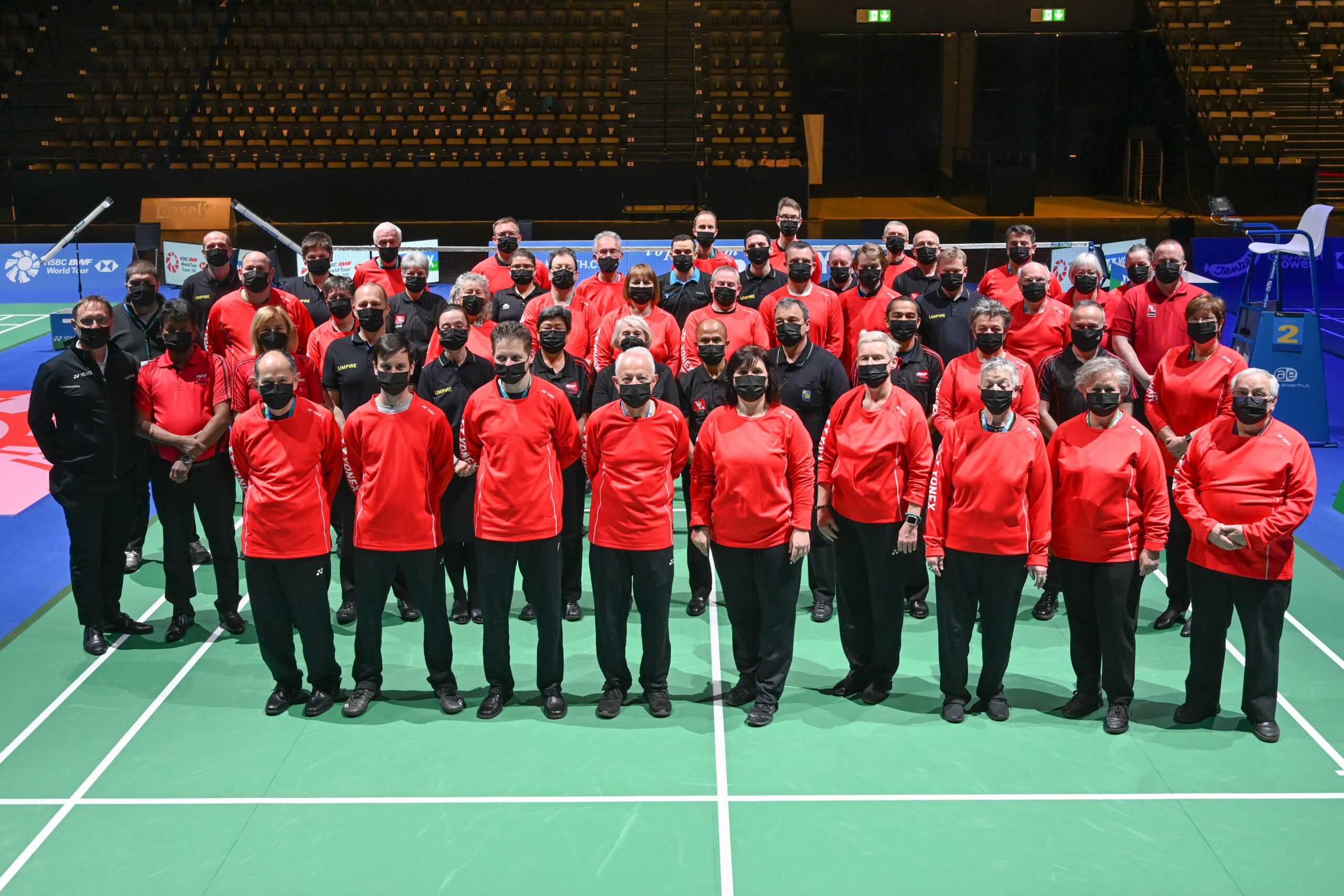 Although the athletes obviously deserve the most attention at a tournament, there are a lot of people beside the field without whom nothing would work. At this year's Swiss Open there are 32 line judges and about 18 umpires who ensure that the games are played in an orderly fashion.
Patrick S. Meier, who has been in charge of the line judges for eight years, says proudly: "Most of them have been with us for a long time and give a week's holiday to be here." The work on the line is very demanding, no matter how long a game lasts, concentration must be maintained.
The line judges, who are primarily sent to the Swiss Open by their national associations, come from eight different countries this year. They are all very enthusiastic and motivated, "it's really important to have some fun too", says Meier.
The atmosphere among all the impartials is generally good: This week they had a workshop with umpires, referees and line judges, in order for them to get to know each other and enter the field as a united team. And although there are of course situations in which the players or the spectators do not agree with the referees' decisions, everybody knows: nothing works without them.