26. March 2023
Rankireddy/Shetty: Finally victorious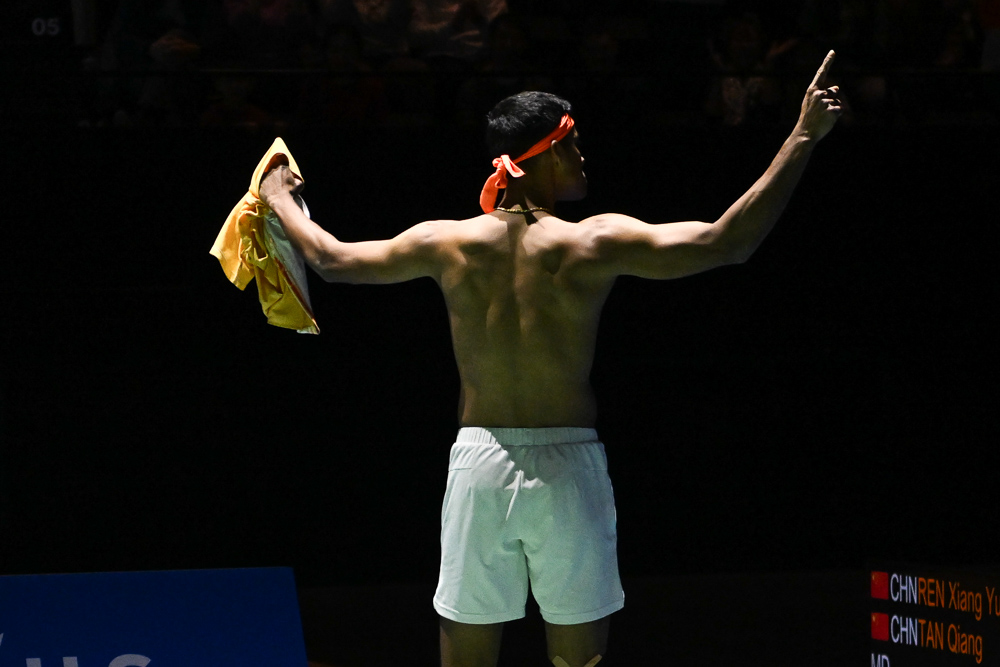 Today's men's doubles match was probably the one with the loudest support from the crowd: Indian and Chinese fans shouted out a battle at least as hot as the four players on the court.
REN Xiang Yu/TAN Qiang (CHN), currently world number 21, have performed so far sovereignly at the Swiss Open 2023 and reached the final without losing a set. There they faced the Indian doubles Satwiksairaj RANKIREDDY/Chirag SHETTY, who are ranked as world number 6.
The 3000 spectators got to see a lot: Balls that seemed impossible but were still retrieved, several net rolls in a row, rallies that went on forever. After some back and forth, RANKIREDDY/SHETTY finally won the first set 21-19.
In the second set, it looked similarly close again. The Indians had six match points in their favour and could only end the match 24-22 after 54 minutes. After having to leave the Swiss Open 2021 as 2nd semi-finalists, they were allowed to leave the field victorious today and were duly celebrated by the audience.