26. March 2022
High spirits in the men's singles semi finals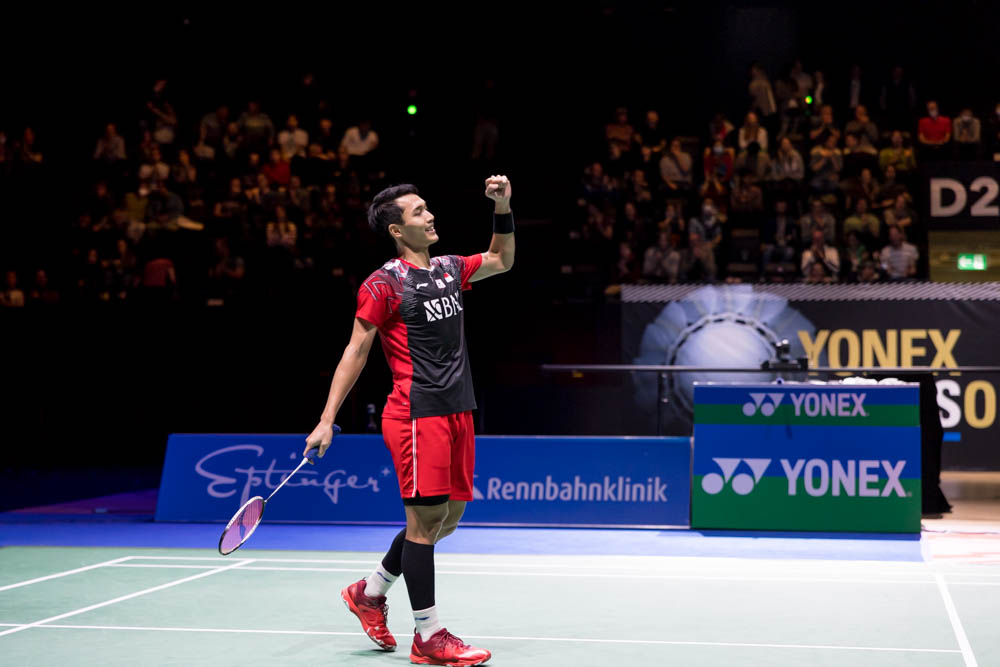 In the semi finals of the men's singles, it was once again evident what a great crowd means for such a tournament. Jonatan CHRISTIE (INA) and KIDAMBI Srikanth (IND) played a fiercely contested match for 55 minutes - both sides loudly supported by spectators cheering for either Indonesia or India.
The first set looked relatively even, CHRISTIE (INA) and KIDAMBI (IND) played an attractive match with exciting rallies amidst numerous shouts of "Ah" and "Oh" from the audience. KIDAMBI (IND) managed to win the set by 18 and was thus able to start the second part of the match with supposed confidence.
Then, however, CHRISTIE (INA) soon took over and beat the Indian with clear 21-7 points. The spectators in the St. Jakobshalle in Basel were still on fire and the third set turned out to be all the more exciting: After a few balanced rallies, the Indonesian showed increasing self-confidence, while KIDAMBI (IND) made a few mistakes which increased his deficit.
Although KIDAMBI (IND) managed to win a few more points - much to the delight of the crowd - CHRISTIE (INA) maintained his lead confidently till the end of the match and entered the final with a final score of 18-21, 21-7, 21-13. There, he'll meet the Indian PRANNOY H. S. (IND), who on his turn won against an Indonesian today (Anthony Sinisuka GINTING (INA)).