26. March 2023
Viktor Axelsen goes down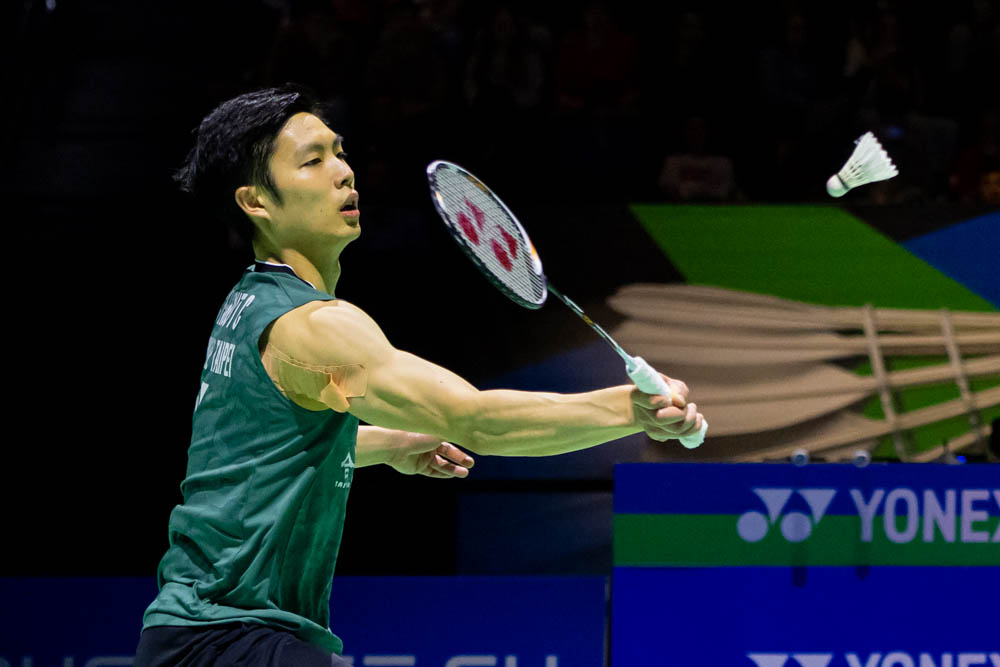 Viktor Axelsen goes down
What an atmosphere at St. Jakob: So many spectators poured into the hall on Saturday evening that even the upper tiers had to be opened. Not really surprising, because there was something to marvel at: Viktor AXELSEN, the eighth wonder of the world from Denmark with current residence in Dubai. The Olympic champion and two-time world champion had shown strong form at the Yonex Swiss Open so far.
In the semi-final, however, it was his opponent who amazed the audience: CHOU Tien Chen from Taiwan, after all the number 3 of the tournament. He varied his game in a way that surprised even Viktor Axelsen again and again. Especially his smashes were irresistible. The Dane had known what was in store for him: The two had faced each other a total of 18 times before on different occasions - the first time eleven years ago at the Swiss Open in Basel! At that time, Axelsen came off the court as the winner. He won a total of 16 times, Chou Tien Chen only twice.
The latter was obviously not in the mood for a 17th defeat. In any case, he started like a fire engine and caused Axelsen a conflagration of mistakes, from which he would not recover until the bitter end. Chou Tien Chen won almost sensationally with 21:10 and 21:15 in just 32 minutes. Viktor Axelsen had certainly imagined it differently. Now it is up to his compatriot Mia Blichfeldt to represent the Danish flag in a worthy manner on the final day.