20. March 2023
Yonex Swiss Open: The big badminton spectacle begins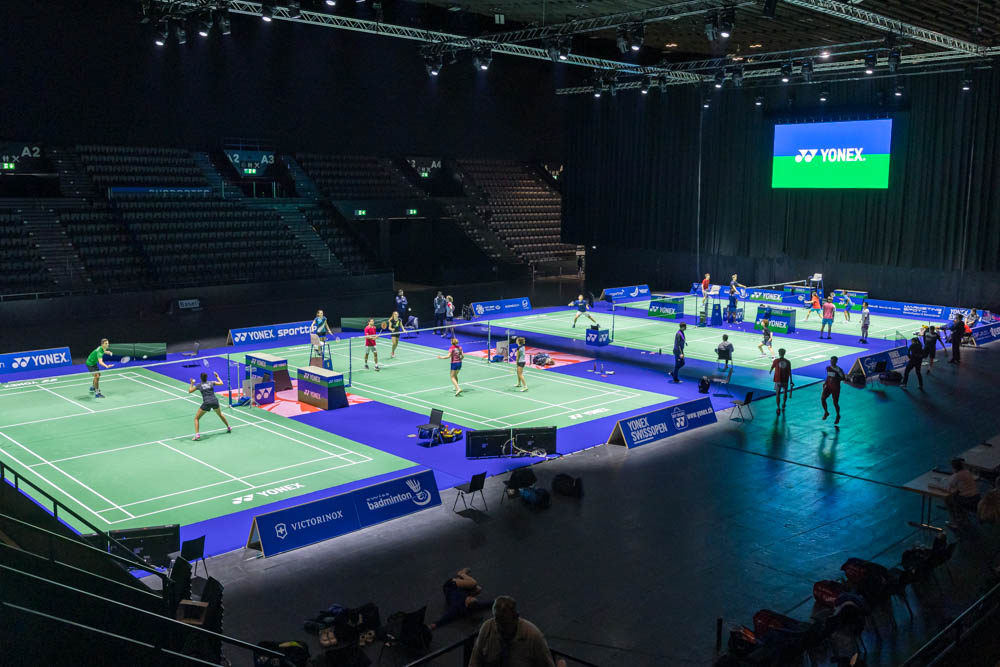 Yonex Swiss Open: The big badminton spectacle begins
Today, the last preparations were made so that the YONEX Swiss Open 2023 can open tomorrow at 11:00 am. Many teams could be found in the hall - all trying to get a practice court on the official courts.
The atmosphere in the hall was very relaxed and at the same time you could feel the anticipation for this great week. Who will stand at the top of the podium on Sunday?
Get your ticket for the final weekend today!